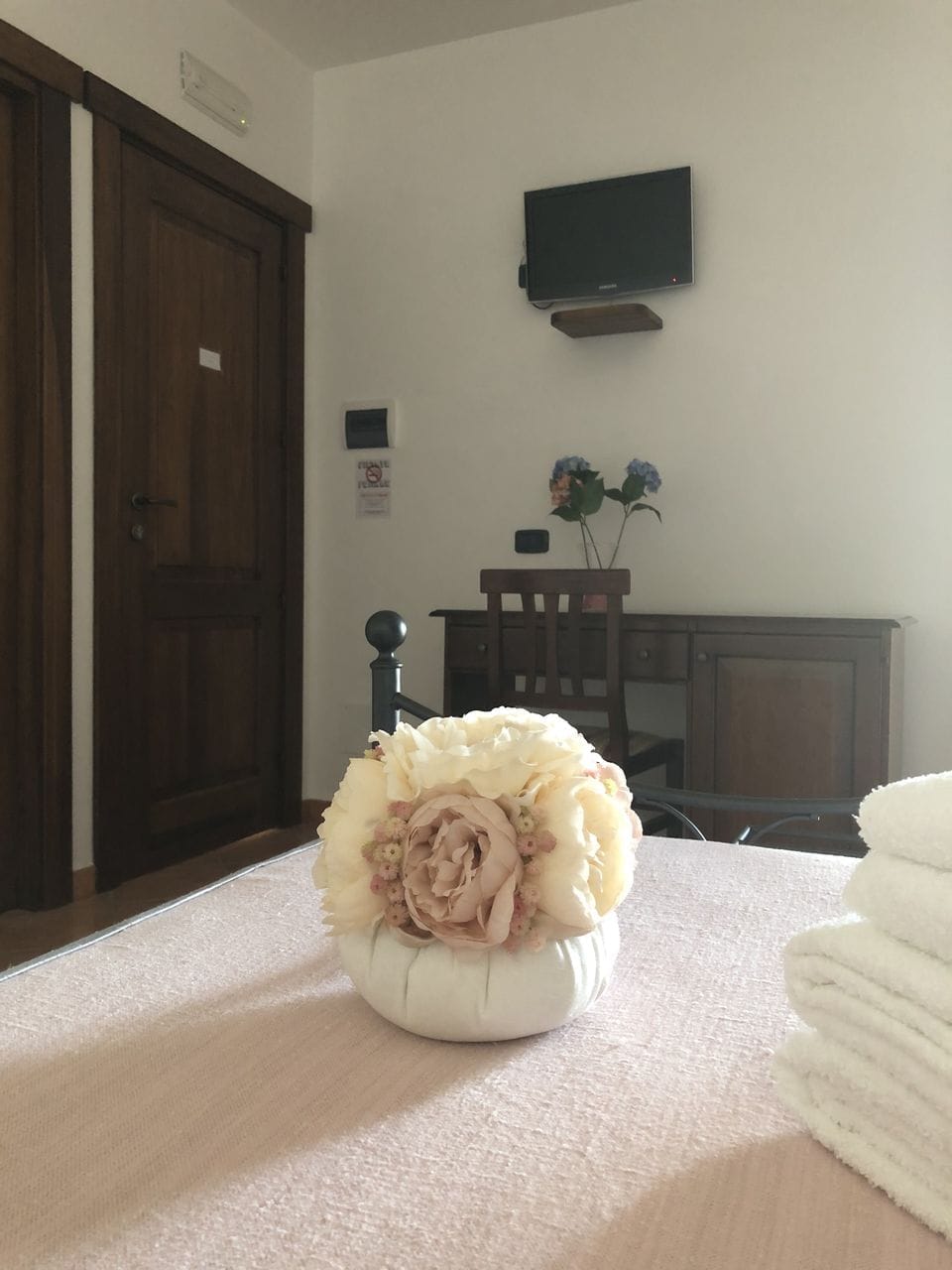 Just like the flower that represents it, the Ortensia room is nice and carefree; it is located on the first floor with a beautiful balcony overlooking a patio decorated with colorful flowers.
The simple furnishings and the soft pink and light blue colors of the room create a fresh and relaxing atmosphere.
We invite you to read our internal regulations. The behaviors to observe are not only those sanctioned by law, but above all those dictated by common sense and mutual respect.