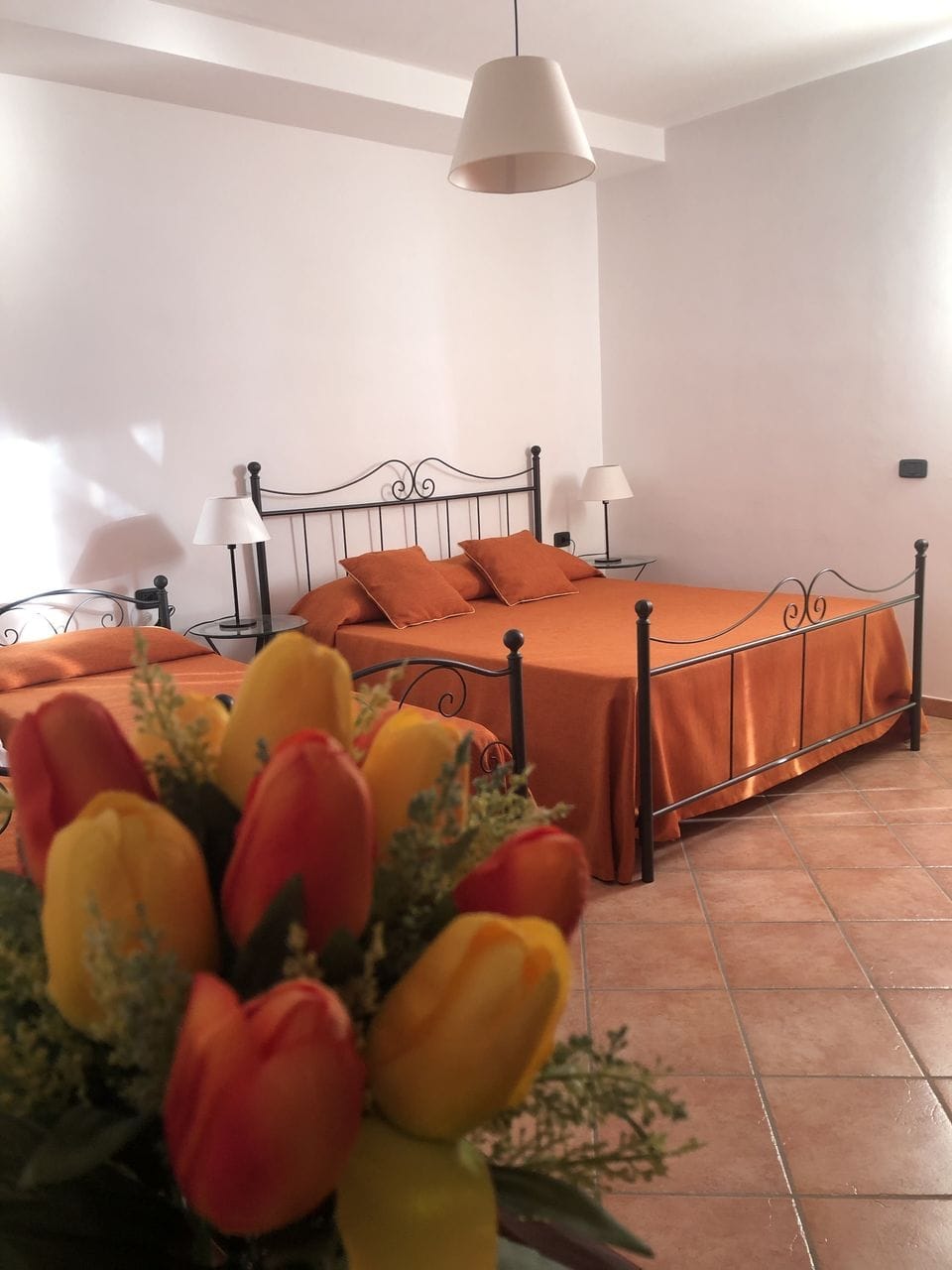 The Tulipano room is located on the first floor and has a very simple and comfortable furniture.
It enjoys an enchanting panorama from the terrace overlooking the sea.
Shining and cheerful, as well as the flower and the colors that inspire it, the Tulipano room shines during sunny days and is able, thanks to the orange color, to fade in an instant the gray of winter days, inviting you to rest and relax. guests who stay there.
We invite you to read our internal regulations. The behaviors to observe are not only those sanctioned by law, but above all those dictated by common sense and mutual respect.