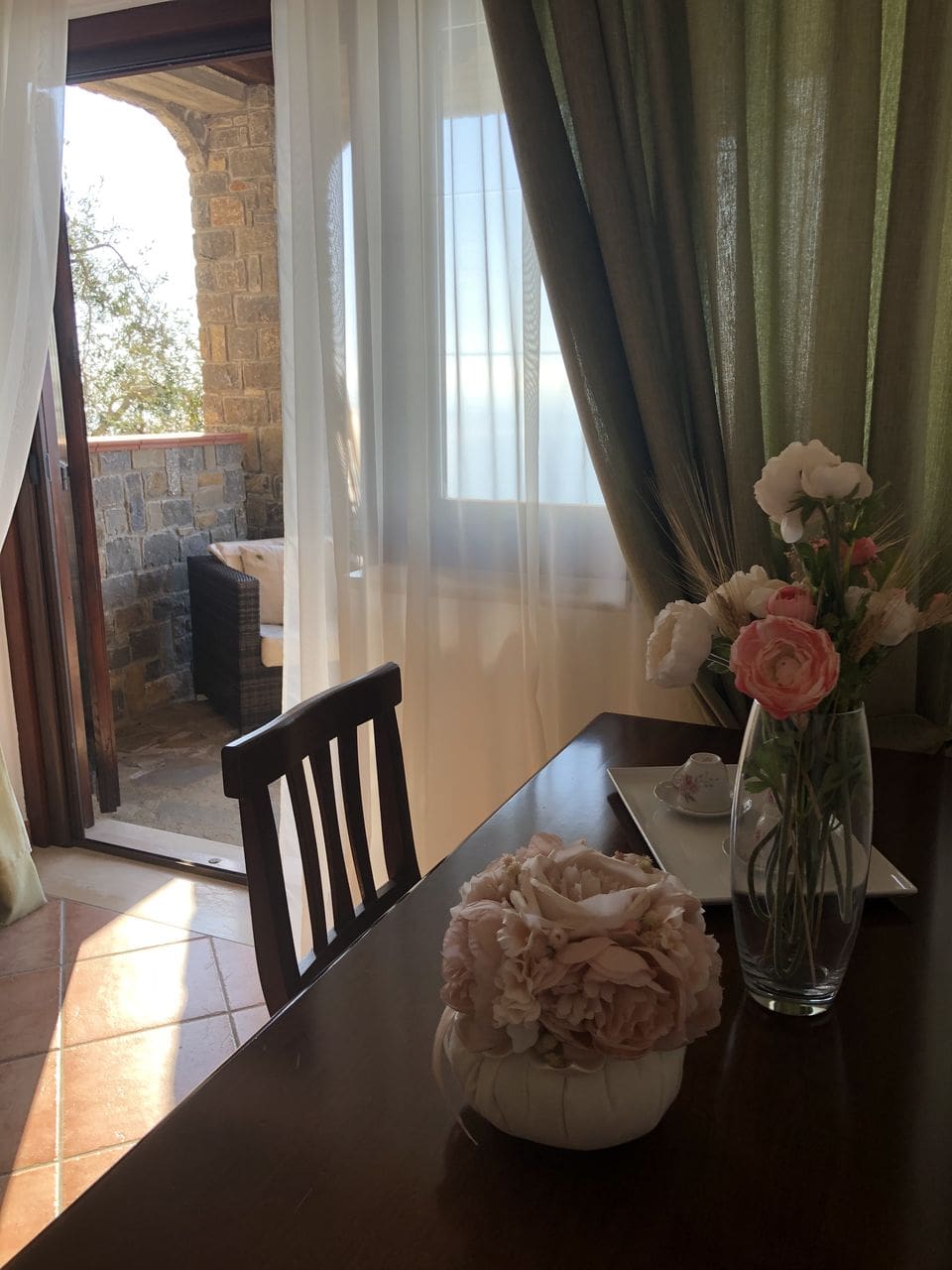 The Camelia room, located on the ground floor with an independent entrance, enjoys special privacy and a unique view.
The simple but comfortable furniture, and the light colors of green and pink that characterize it, create a fresh and relaxing atmosphere.
It overlooks a furnished patio, adorned with colorful flowers, where you can spend wonderful evenings in the pursuit of tranquility and relaxation.
We invite you to read our internal regulations. The behaviors to observe are not only those sanctioned by law, but above all those dictated by common sense and mutual respect.